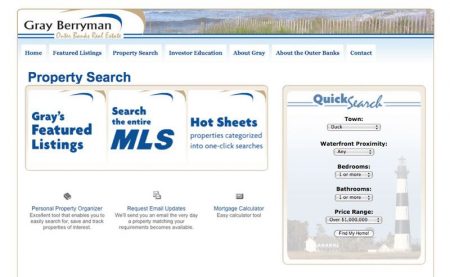 The main property search page offers visitors a variety of ways to find their home, including a quick search box.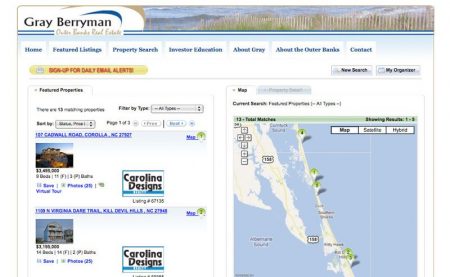 Search results show the listings down the left and their location on a map on the right. Gray's listings always display first in any searches, and display with his logo.
A series of "hot sheets" or one-click searches allow Gray's target clients easy access to the listings they are looking for. Below, a slideshow of all of Gray's current listings.
Project Description
An individual agent website with a featured listing slideshow and quick search on the home page.
Gray's site was one of the first to transition to our newest software version with large, visually appealing map-based search results, photo carousels and slideshows and more engaging lead capture buttons.